National Concrete Masonry Association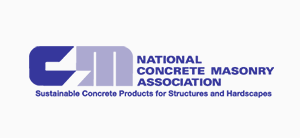 NCMA is the national trade association representing the producers and suppliers of concrete masonry products, including concrete block, manufactured stone veneer, segmental retaining walls and articulating concrete block. The Association's mission, through nearly a century of advocacy, remains to advance, protect and promote the common interests of its members. Through leadership, promotion, education, research, government relations and partnering, NCMA ensures that members' products are the building materials of choice.
Vision Statement
The NCMA envisions itself being recognized as the industry expert and primary information source for concrete masonry and related products by NCMA members. Through networking, marketing and education, NCMA will demonstrate the intrinsic value that member-produced products provide the building process.
What They Offer
Industry Leadership
Technical Information and Support
Peer Interaction
Market Information
Advocacy
Safety, Codes & Regulatory Information
Recognition