Condray & Young Hardscape Installations in Topeka, KS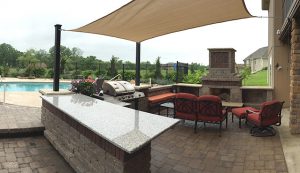 Our Expertise and What We Offer
Our workers are licensed hardscapes builders, and our company holds multiple certificates in this field. Also, Condray & Young is a member of the Interlocking Concrete Pavement Institute and the National Concrete Masonry Associations. This means that our hardscape building techniques, materials, and construction machinery are in total compliance with industry's standards.
Condray & Young can offer the following hardscape design and installation services:
Paver Patios
Patios are some of the most popular items among homeowners. It doesn't matter if you have a small backyard or a large front one, a patio is always a wise investment. We can design and construct any type of patio using Belgard, Unilock or Pavestone.
Modular Concrete Retaining Walls
Retaining walls are not only functional, but they add more value to your home. We are authorized to design and construct any type of modular concrete retaining walls. Our most popular demands are Versa-Lok, Pyzique, and Belgard.
Dry Stack Walls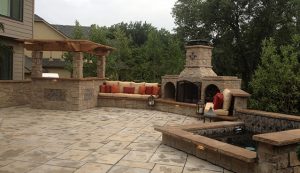 For a more rustic approach, we can also build dry stack walls. These types of hardscapes are great for defining flower beds and reinforcing tree roots
Fireplaces
Nothing spells out comfort and coziness than a fireplace. At Condray & Young, we can design and construct some of the most beautiful and functional fireplaces for your home.
Fire Pits
Great for bonfire parties or barbecues, fire pits are a must-have among homeowners.
Outdoor Kitchens
Why stay inside and cook when the sun is shining outside? Our team in more than able to design and construct fully-functional outdoor kitchens.